Info:
In this release, we have added the exact distance of the race in brackets after the distance label on the racecard and results screen.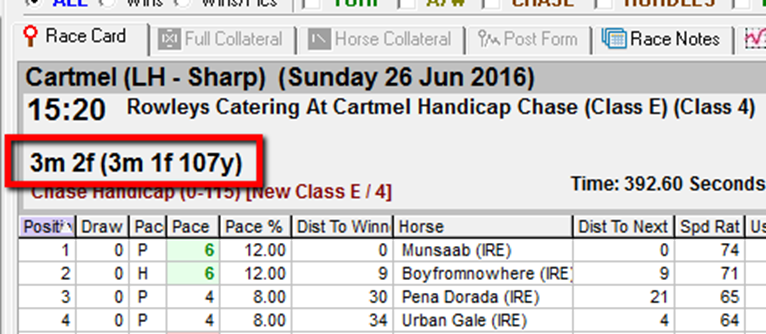 If there are no brackets, then the distance is already the exact distance.
In a future software releases we will be moving to just exact distances in the software but for now in some cases we will show you two distances.