Info:
The "Filter Results" allow you to filter the results of any system you run through the system builder against the system results fields.
This is a extreamly powerful feature and below is a image of the filter results screen.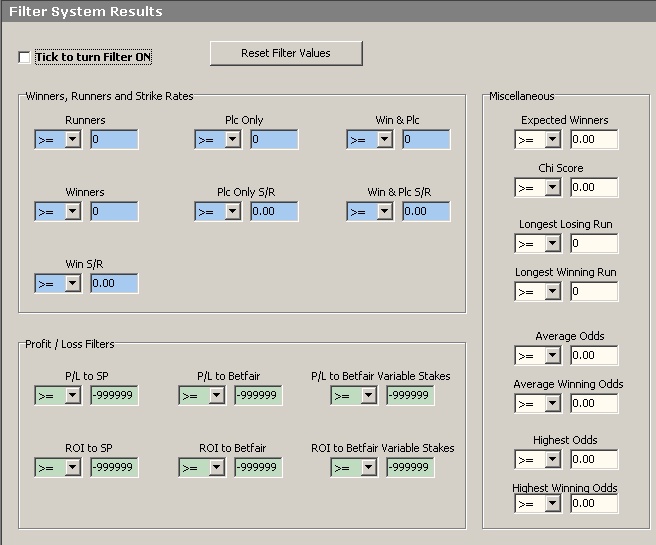 As you can see above the filter screen contains the same fields you are shown for the returns of a system you run.

You can change the operators for each filter by click the individual operator drop down boxes.
They can be changed to one of the following:- >=, <=, =, > and <

You can enter a value in one or more of the filters.

To reset all the filters to defaults click the Reset Filter Values.

Once you have your filters set, tick the Tick to turn Filter ON

When you now run a system the results will be filtered against the selections you make in this screen.

NOTE: The system you run still produces the full results, the filters are applied after the results are returned from the system builder engine.