Info:
Through numerous breeding studies, we can determine a horse's preference for a particular going based on genetic traits past to it through various ancestries and blood lines.
Breeding not only influences a horse's physical size and shape but also is a major factor on a horses distance, going preferences plus a whole host of other factors related to the conditions of the race.
With this in mind in the new release we have enhanced the software to include the ability to query Dam Sires. This new feature can be found in a number of areas in the new release
System Builder Changes
A new has been added to the under a new tab we have added to the system builder called "Breeding".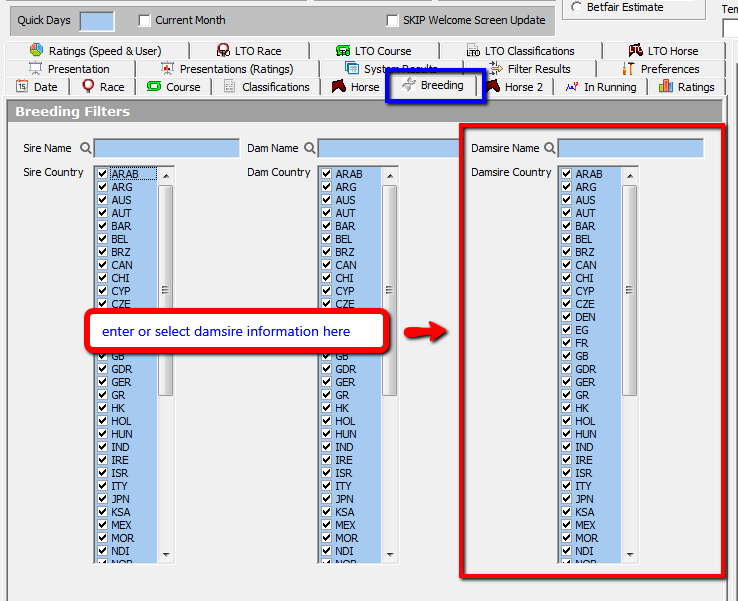 The Dam Sire is sire (father) of a dam (mother); equivalent to a maternal grandfather
In the previous release, the Sire and Dam search criteria were available under the "Horse" tab however in this release these fields have been consolidated under the "Breeding" tab and therefore new systems and angles are now open to you.
The Dam Sire field(s) function exactly the same as the Sire and Dam fields within the system builder and this feature is reflected in the following changes:
Presentation Tab.
List of country of breeding choices in Breeding Tab
Added country in brackets to next to Damsire name on the following screens

Racecards, Race Results, Horse Form, Prior Form and Post Form.

Damsire is now a field in the exporter.
Added Damsire to system builder preferences tab.
Form Book Changes
With the new release, you can now have the choice of selecting the horses Damsire in the following areas: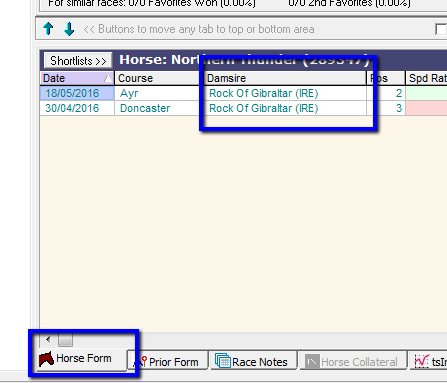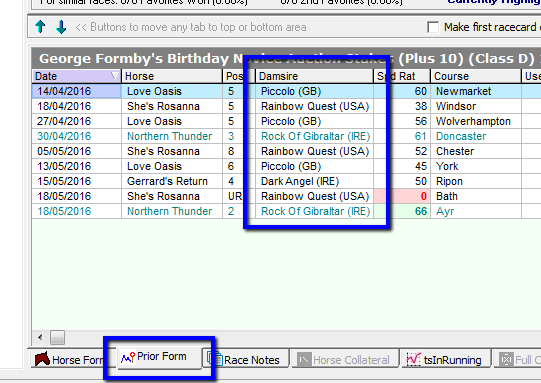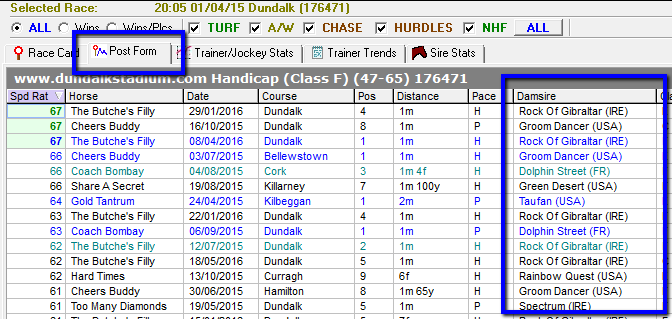 Race Card and Results Views.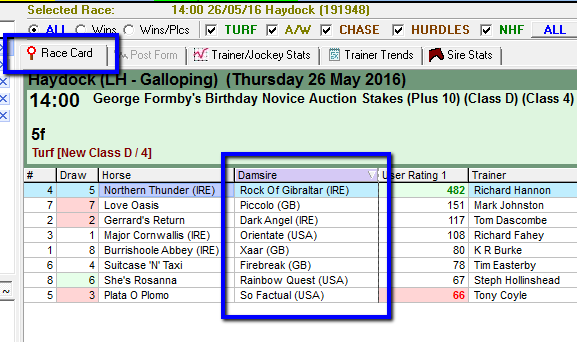 If the Damsire column is not shown in any of the tabs above you can select it by positioning your mouse over any of the column headings, right click your mouse to display the "show fields" window per the image below: