Trainer Trends Exposed by Proform
February 13th, 2014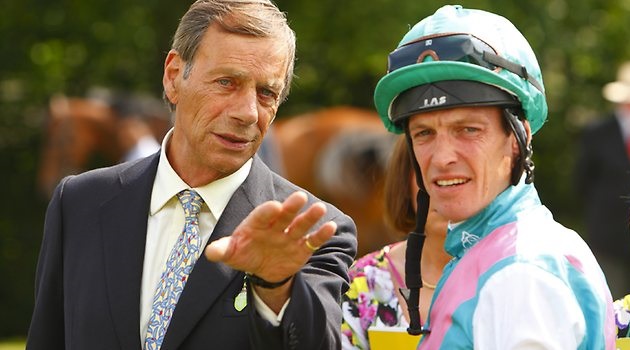 "The skill of a race horse trainers can be judged by their record of success from the resources they command"
Peter Braddock
A fair statement, which goes beyond the obvious of measuring the performance of just one individual.
To be successful, a trainer requires a well-executed strategy and training campaign for each horse in their stable. The rest of their operation is then geared up to ensure the trainers horses are ready to run in races well within their merits.
Clearly, the trainer cannot feed, groom and ride each horse himself. Therefore the trainer needs to rely on the opinion of others and place trust in their ability. So when evaluating a trainer's record, remember you are not just appraising the performance of one person.
The stable statistics are a reflection of the capability of the trainers support team i.e. stable and yard staff, administration, work riders, veterinarians, even that fictitious stable cat!
For those that wish to gain an objective insight into the current state of the trainer's stable, various web sites and trade publications calculate trainer win/loss strike rate percentages over a 14 and 28 day period and collate this data for our reference.
So, why is so much faith placed on trainer records over this period when in reality, these statistics summarise what has happened not what may happen?
In our opinion, there are many reasons unrelated to an arbitrary time period for a stable to fire out winners or experience a poor run of form.
For example, their gallops may be unusable as a result of being waterlogged, the yard may have a virus, the head lad may have left the stable or a new owner may have added some expensively bred horses to the yard.
From a punting perspective what we want is information to determine when the stables horses are ready to win BEFORE anyone else and bet them accordingly.
"Just do it! First you make your habits, then your habits make you!"
Lucas Remmerswaal, The A-Z of 13 Habits: Inspired by Warren Buffett
Wouldn't it be great if you had at your fingertips a super computer that collated real time data from every stable up and down the land?

The software running on the computer had the smarts to process which horses have physical problems, which horses are working well, review gallop reports, workouts and the current thoughts of each trainer.

After analysis using statistical algorithms that would be the envy of Americas National Security Agency (NSA), the computer would spit out a horse pecking order that you could analyse alongside private ratings.

Now that would be one excellent piece of kit!

However, if we take an approach that is more realistic, what we can do is take advantage of the fact that the horses in the trainers' yard are being guided and directed by humans.
Now, humans can be complex creatures in their own right. Using our brains heuristic ability we humans tend to find optimal solutions to problems and repeat these time and time again because, well, we find that this approach works.

So, if a trainer tries something that is successful and the tactic continues to be successful i.e. success measured in horse wins, prize money, happy owners, happy stable staff who win a quid or two at the expense of the local bookies then why change a winning formula?
It is these trainer patterns that Proform Professional can identify very easily using its System Builder feature.

As shown by the short video below, not only can the software determine trainer records over a specific time period, unique to Proform, the software can also uncover trainer trends and patterns when a horse is switched from say Turf to All Weather.
As highlighted above when presented with horse racing statistics one should question the rationale behind the statistic provided.

Is the statistic telling you what you want to know or is it being held up as the benchmark of choice for no other reason than "that's how it's been done for ages"?

If your current source of data for trainer form lacks credibility, then the punter can always use the unique capabilities and features in Proform to identify new perspectives and angles.