Irish Racing Continues, FREE Race Guides for ALL at Proform
March 18th, 2020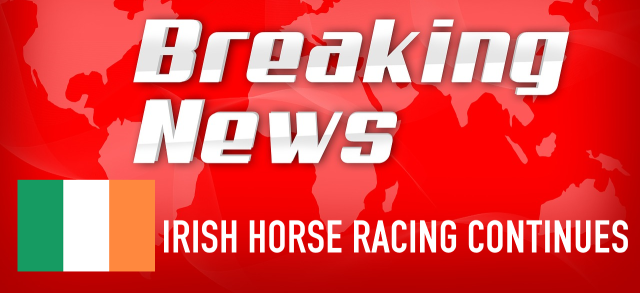 Irish Racing is set to go ahead behind closed doors.
We have decided to suspend all Proform subscriptions for 44 days to cover the UK suspended racing and with Ireland going ahead for now allow everyone to get free access to our race guides and bet/lay/trade finder products for members and non-members a like.

I think in these times of crisis it may help those stuck at home or in financial trouble to at the very least have access to free racing information of high quality even if they don't intend to bet.
ALL Proform Race Guides and the Bet Finder for all Irish meetings will be FREE to everyone.
If you have a Proform Free account then just login and go to this link, Free Guides.
If you don't have a free account then you can create one on this link, Free Membership.
All current members have already had 44 days added to their subscriptions to cover the lack of UK horse racing so in essence everyone is getting the Irish racing for free at the moment.
Members can read more on this here.
We think this is the fairest way to deal with a difficult situation in the light of many members and non-members alike about to go through financial difficulties.
Kind Regards
Simon Walton, Owner, Proform Racing Ltd.