Exeter Break Returners
October 20th, 2014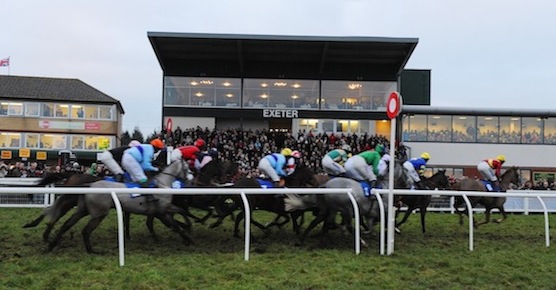 Exeter Racecourse gets its National Hunt Season underway today and a number of stables are spinning up their racing operations after the lull of the summer jumps season.
Some stables will have their horses primed and ready and others will have campaigns planned for peak fitness later in the season.
Our Proform Pointers below summarises the statistical performance of trainers with runners at Exeter when they race their horses off a long break.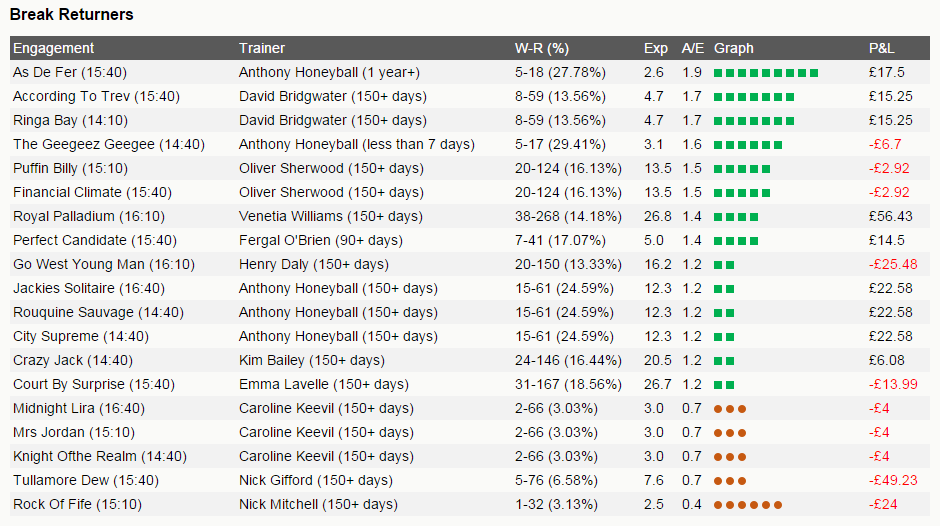 click on the image above to open in a new window