Roodee .. Roodee .. Roodee
May 3rd, 2016
If there is one track that characterises the varied configuration of race courses in the United Kingdom and Ireland, Chester is an extreme example.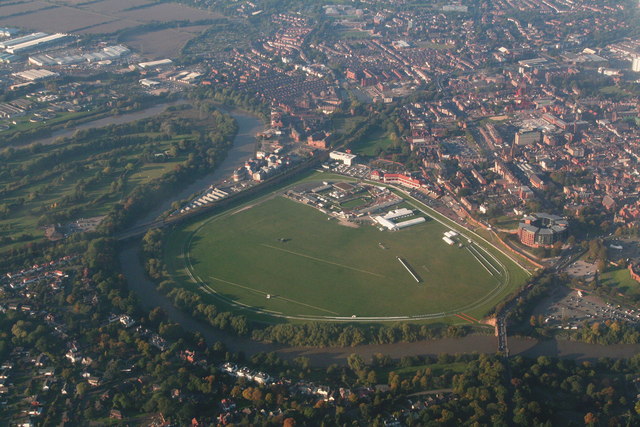 The course has an interesting history.
From the violent and bloody Goteddsday football match in 1533 to the start of horseracing in 1539, the course owes its peculiar configuration to the changes in the flow of the river Dee located nearby and the Roman quay wall.
Given its idiosyncrasies, Chester is considered a specialist track and after running the numbers in Proform we've identified three factors punters need to keep in mind during their May meeting:
Draw
Given the tight circular nature of the track at Chester, it doesn't take many brain cells to work out the fact that horses drawn wide have to overcome a significant disadvantage.
"Ye cannae change laws of physics, Jim … … …"
Engineer Montgomery Scott would often reply in response to a demanding Captain Kirk aboard the Starship enterprise and in this case when applying the basic laws of geometry to the Roodee, racing on the turn should favour horses drawn low, right?
That was our assumption at Proform until someone or something changed the rules of the game.

Above are the results of our Chester Draw system which yielded decent profits until a significant reduction in 2014.
In fact last year, it was more lucrative to bat for the other side and lay the system qualifiers who were performing 20% below expectation. Whether the negative trend against low drawn horses will revert to mean this year remains to be seen.
However, there will be a lot of air time devoted to the draw at Chester in the coming days, our suggestion is that you keep an open mind in respect to horses drawn in the so called "coffin boxes".
Pace

The above chart details the performance of the 3 main running styles for all distances at Chester since 2008.
Simple is, is what simple does.
If you can identify a horse that can get out in front (from whatever draw) then you are on the right side of the historical stats which suggest horses of this type are 2.39 times more likely to win and perform 80% better than expected.
Using the Proform system builder you can also dig into the data to identify pace performance for the different distances at Chester
Trainers
Finally in the last of our punting pointers, let's take a look at the record of trainers in the month of May at Chester.
The information is summarised in the table below: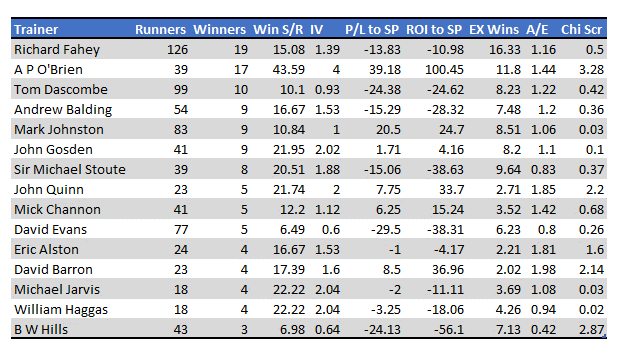 Surprisingly given his profile, since 2008 Aiden O'Brien has an excellent record at the Roodee in May (43.59% strike rate) and thus far his runners are still being overlooked in the market who performed 44% better than normal during this period.