Has your horse raced at one of these racecourses prior to Cheltenham?
March 9th, 2015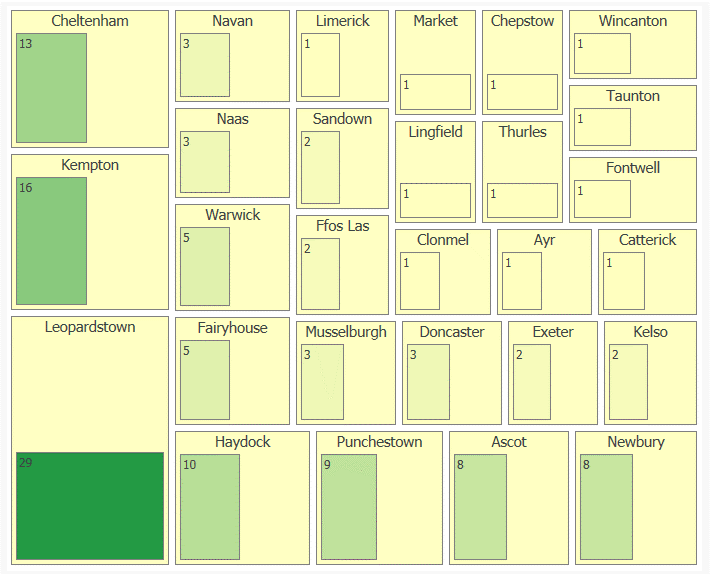 The graphic above uses data from our racing software to highlight the fact that there are a small number of racecourses that have a disproportionate influence on results at Cheltenham.
For example, since 2009, there have been 134 cheltenaham races at the festival and those horses that ran at Leopardstown last time out have won 29 which is a performance 59% above normal.
More importantly, there is a less than 1% chance that these results are down to pure luck.
In essence what the graphic is saying is that when assessing the merits of each contestant in the race in question, take account of the venue the horse ran at in its most recent race.
If you focus your attention on horses than raced at courses that figure highly in our table, you'll probably whittle down contenders to a key few which based on horse racing statistics have a good chance of winning.
To obtain this data using our horse racing software is very simple.
If you wish to restrict the system builder to a specific race course last time out just select the course in the system builder under the LTO tab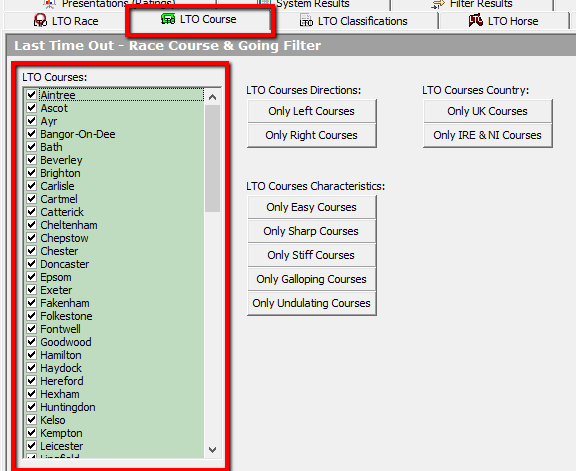 Or if you want to view (as is the case in the graphic above) the list of last time courses based on your system builder query, just display the results as highlighted from the many options in the presentations tab.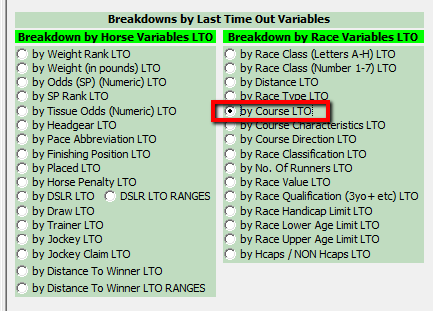 And finally the original data from Proform Professtional

Do you want to know more?
Why not take a moment to view our training videos which can be found in our Learn More Section.