Life the Universe and Archie
November 17th, 2014
We all know what happens when we follow a system.
It starts to make losses. Then just after we give it up in disgust it promptly produces a number of long priced winners.
However, what if we had a method to determine if a system was robust enough to produce long term profits.
We won't bore you with the statistics, but a smart chap by the name of Steve Tilly devised a method of evaluating the robustness of systems called "Archie".
In the short video we describe how his method is implemented in the Proform Software.
After a tiny period of development we have now added the Archie calculation into our Race Guides in a new column titled "Chi.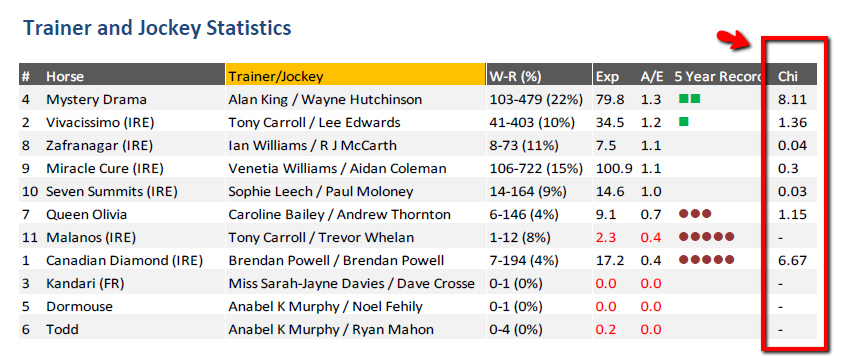 The benefit of "Chi" is that it helps you determine if a sequence of events was due to chance or due to a deterministic set of circumstances i.e. there are rules (hopefully only known to us) that govern the outcome.
Not only have we added this new feature to our race guides in a visual way, we have also added a short table at the bottom, which you can use to quickly assess whether the associated stat was due to pure luck.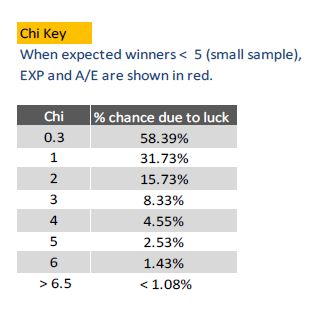 So now you are armed with information to determine if a horse is well handicapped, ran faster than class last time out, or whether a trainer is in form plus a host of other time saving features in our Race Guides.
We've done all the hard work for you and given you another tool so you can find those statistical nuggets of gold easily.
Why not see for yourself by using our Free Race Guide of the Day here.