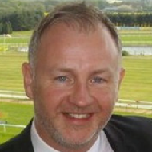 Sam Turner
Daily Mail, Racing UK, William Hill and Channel 4

Current role in racing
Chief tipster for the Daily Mail under the guise of Robin Goodfellow. I also work for Racing UK and William Hill Radio on a regular basis as well as working on Channel 4's The Morning Line.
How/Why I use Proform
I have found Proform an invaluable winner-finding tool. In my role as Robin Goodfellow it is important that I continue to uncover and find fresh angles and ways to tackle a race not yet employed by the majority of the betting public.
Using Proform and its clever nuances allows me to research races and form smarter and quicker than previously.
Proform is a marvellous tool for modern day punters and I would wholeheartedly recommend it if you want to improve your winner finding.