Summer Jumps - A few stats to help you
May 7th, 2019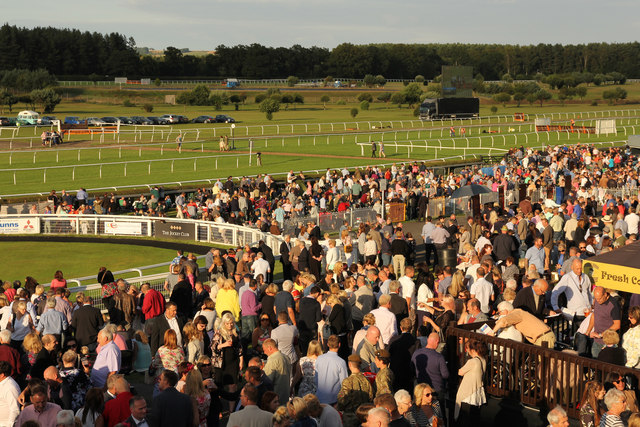 The National Hunt season may have just had its curtain call but there are a number of interesting angles to look out for over the summer months.
[All figures from 01/01/2014 unless stated]
Lay Gordon Elliott in Ireland April-August
You may think I have gone mad one of the seemingly most prolific trainers operating at the moment and opposing his runners.
But his record in late spring until the early autumn does drop slightly.
Compare these tables from the periods of the year.
April-September
[Filters April-Sept, Race: Hurdle and Chase Only, Trainer Gordon Elliott, Course Only Ire&NI Courses]

October-March
[Filters Oct-Mar, Race Hurdle and Chase Only, Trainer Gordon Elliott, Course Only Ire&NI Courses]

As the figures convey those in Non-Handicaps are worth taking on in the summer season. Interestingly though his runners in the UK in the summer come in with a WAX figure of 11.6 so only those in Ireland should be opposed.
As for theory as to why this trend occurs, that it is below expected in Ireland and slightly above in the UK makes it unusual. Mainly probably they are 'overbacked', and also the quality of animal is probably just not as good, but of course that is probably the case for the general demographic of summer fields.
Interestingly looking at bumpers and the yard does well with newcomers at 17.5% strike rate, and ~4 winners above expected, but with those who have ran before is below expected despite a similar strike rate (16.9%).
Given he has a runner in most events it is an interesting and useful angle for the coming months particularly in non-handicap events.
Jumps horses continuing onto Flat races
Often an interesting puzzle is a horse who had a campaign over jumps returning to or running on the flat for the first time.
Some love to mix and match while others may excel in one and struggle in the other. But high class jumps horses can often have a very lenient flat handicap mark they may have achieved before their subsequent progression over obstacles.
The general record of those in flat turf races who ran over hurdles last time is nothing of interest when inspecting initially without discriminating. But when you take only horses who ran in a class 1 contest last time out over hurdles they show promise 16% strike rate and +4.57 WAX score.
[Filters: LTO Race: Hurdles Only, Class 1 only LTO, Present by Month]

The angle is not there as you hit high summer, the advantage of having been competing in high grade races coming into the flat campaign disappears when rivals have had a few runs of their own.
Also dropping in grade appears to be where the stronger advantage lies, going from Graded or Listed hurdles to lower class flat events where having a good engine is enough, but there is no reason to rule out those in better flat races off hand as being a proven winner over further than two miles in contests like the Queen Alexandra is an obvious plus.
[Filters: LTO Race: Hurdles Only, Class 1 only LTO, present by Race Class Number]

Of course there is highly likely to be a drop in trip of at least a couple of furlongs from the hurdles race to the flat contest, is there a distance where they excel or perform below expected?
[Filters: LTO Race: Hurdles Only, Class 1 only LTO, present by Distance]

We may have anticipated that most of the winners comes in staying contests, the PRB figure is far lower so that looks a strong angle to focus on a mile and a half or further.
The nature of the race they contested last time gives some useful insight. When breaking down by race classification we see that those who come from novice and juvenile events do not share the same success as handicappers (1m4f+ only).
| | |
| --- | --- |
| Race Classification | Wins-places-Runners |
| Novice/Juvenile | 2-4-22 |
| Handicaps | 10-13-39 |
| Non Handicap (Non Novice) | 3-0-11 |
So then taking those from March to June, running over 1m4f+, who ran outside novice company last time and you have:

Due to the small numbers we stretch back to 2010 and find that the angle has continued to be solid for quite some time:
[Filters: Turf Only, Distance >2600, LTO Race Hurdle Only, Class 1 Only, LTO Classification NOT Novice NOT Juvenile, present by year]

The yards that do well with this angle are more NH focused, and interestingly those changing yards ahead of their impending flat run have a very strong record of five wins from 11 such runners.
Martin Brassil Summer NH
Back to the bigtime with City Island this year winning at Cheltenham, Martin Brassil's record in the summer months is very strong. Not a massive stable so it has few runners in the five year window but does manage 13 wins, 10 places from 51 runners, a 25% win strike rate

All codes are worth following as limited data to suggest otherwise, a straightforward simple micro system with no filters, so little to suggest he can't land a couple of good winners again in 2019.
Peter Bowen Chases
To the world's worst kept secret but no summer jumps article could be compiled without mention of the Peter Bowen stable.
Firstly taking a look at his runners in May-August by race type:
[Filter: Date Tab: May-Aug only, Trainer Peter Bowen, present by Race Type]

Immediately we see that chase contests is where it is at for the yard, despite respectable strike rates in the other codes.
So from here we will focus on Chases only, the runners in both conditions contests and handicaps both performing well.
[Filter: Date Tab: May-Aug only, Race Chase Only, Trainer: Peter Bowen, present by Hcap/Non-Hcap]

Interestingly though those who ran in a handicap last time have a more 'guarantee' of performance
[Filter: Date Tab: Mar-Aug only, Race Chase Only, Trainer: Peter Bowen, present by Hcap/Non-Hcap LTO]

Class 1 races are still very competitive in the summer months with some nice pots on offer from those limited events in the summer calendar. The win rate is not as strong as the lower grades but then again only 1 win was expected from the 14 runners and that was achieved.
[Filter: Date Tab: Mar-Aug only, Race Chase Only, present by class]

It already had three runners on the weekend, with one winner, Fortunes Hiding bolting up at 33/1 (60 BSP). We can dream that result is an indication of the strike rate and price range of what is to come, but given it is a solid system going well beyond the five year window there is every reason to believe that past victory is an indication of future success.