Kempton Boxing Day Meeting
December 21th, 2018
With Christmas just around the corner it means the King George will soon be upon us and the two day Kempton Meeting.
In this article we will take a look at a few stats which may aid your betting over the two days. (All of the stats are from 01/01/2009)
The head of the market
Some people will look to be back favourites, others may look to opose them. At this meeting it may pay to be with them. If we look at the figures, SP Rank 1 has won 47 from 103 (46% S/R) and the SP Rank 2 has won 22 from 94 (23% S/R). This is a big number and shows that horses out of the first 2 in the betting sturggle to win races.

Nicky Henderson is the man
In this case he is. Since 2009 the Seven Barrows trainer has had 79 runners which have yeilded 26 winners which include Binocular, Long Run, Sprinter Sacre, Might Bite, Altior, My Tent Or Yours and Buveur D'air.

Green and Gold & Pink and Purple
These are the colours of the owners who have the the best record at this meeting, J.P McManus and Mrs Johnny de la Hay. Mr McManus has 9 winners from 29 runners and Mrs de la Hay 3 winners from 8. Interesting Mr McManus has had at least one winner at this meeting every year since 2011.

Being handy is dandy
Looking at the results since 2009 it is interesting reading. Those that have been held up at Kempton have won 23 from 337 (7% S/R). Those that were held up last time out before then going onto Kempton have won 25 from 298 (8% S/R) so those at the front or near the front seem to take some pegging back.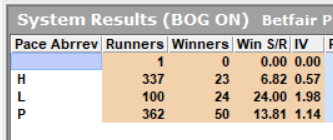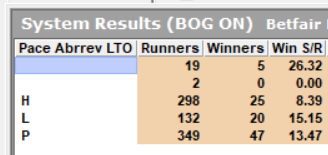 Newcastle and Newbury
If looking at last time out courses is your 'thing' then looking at form from Newbury and Newcastle is where to start. There have been 13 winners from 90 runners that ran at Newbury last time out and 6 from 18 at Newcastle.