5 things you didn't know about the Caspian Caviar Gold Cup
December 8th, 2016
Trainers
Below is a table from the Proform System builder detailing the top trainers in the race since 1997.

As you can see, there are some familiar names in the list and if standing their ground in the final declarations, horses from the Henderson, Nicholls, O'Neill and Hobbs yards are once more challenging for honours this year.
Country of Breeding

French bred horse's top the stats will 8 wins from a population of 68 horses. A performance 52% better than normal as indicated by the A/E figure of 1.52.
Age

Horse aged 9 or older have had a torrid time.
From a total population 61 horses, we have yet to see a winner from this group and at the time of writing we note a few 9yo's declared in this year's renewal, notably Taquin Du Seuil and Village Vic who are toward the front of the anti-post market for the race.
The Market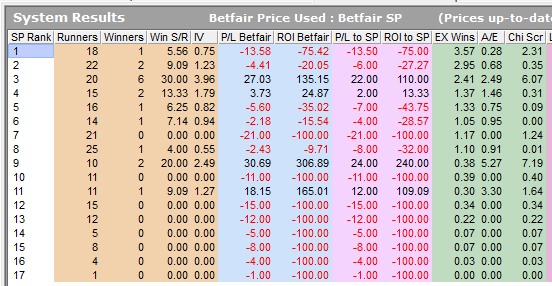 If we order results by starting price rank, with 1 win from a population 18 horses, the favourite has a poor record in the race.
However note that the horses toward the head of the market don't fare as badly (49% better than normal) therefore this trend is one to keep in mind when reviewing the race.
Finishing Position Last Time Out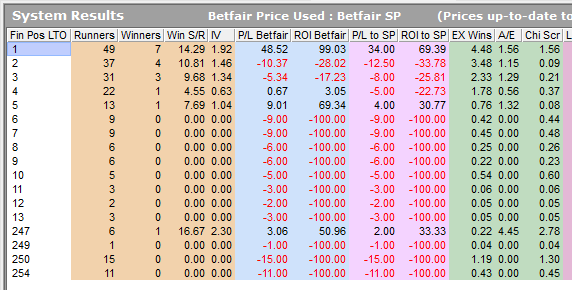 As always, you should keep on the right side of horses that ran well in their prior race and the stats indicate that horses that were either 1st, 2nd or 3rd last time out perform 46% better than market expectations winning 14 of the last 17 renewals.