My Cheltenham Festival Betting Diary - 2015
August 31th, 2015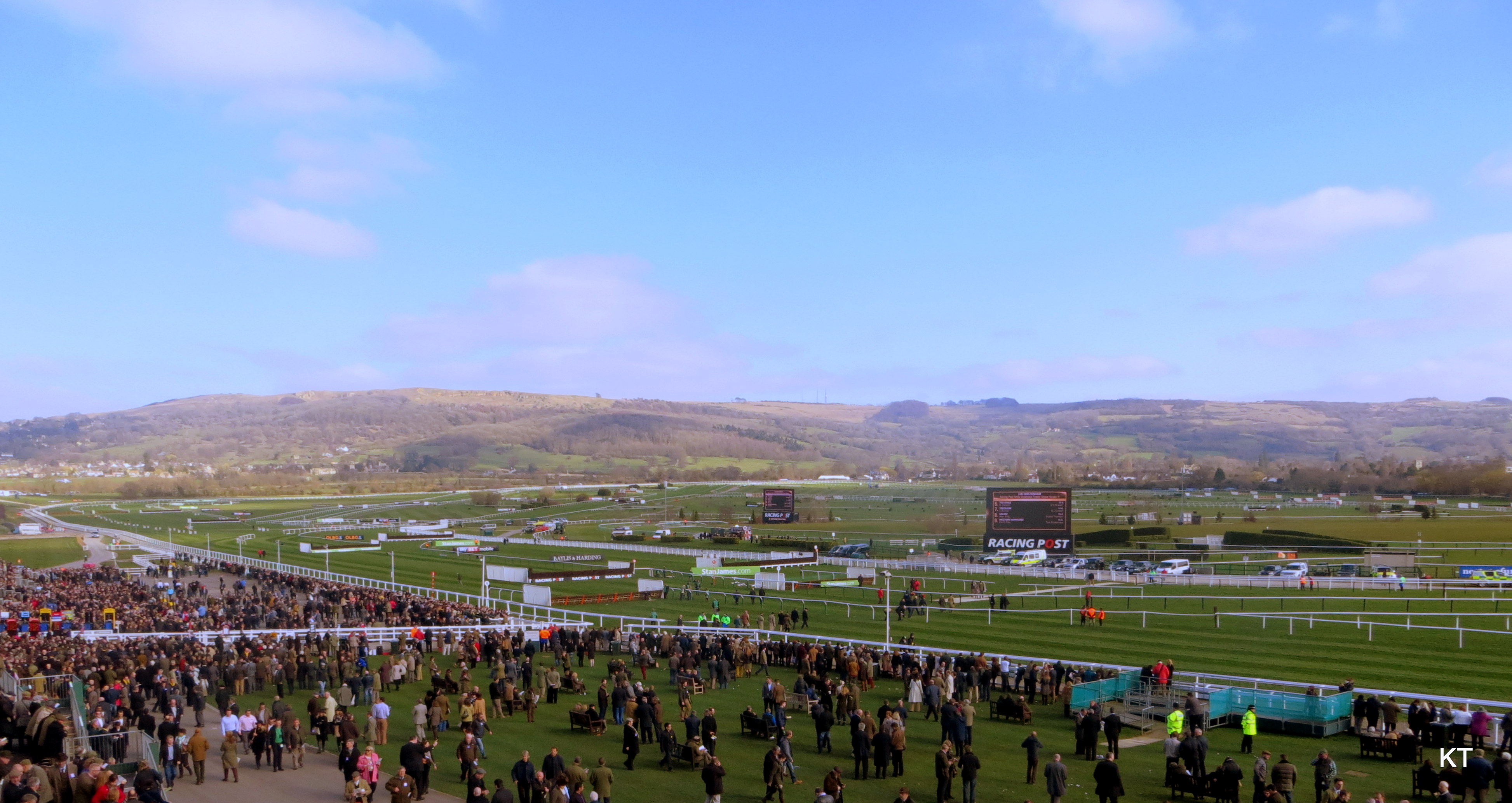 I have been meaning to publish this blog post ever since Cheltenham finished, but as ever it drop down the priority list until now.
I have known Professional Gambler Andy Gibson for some time now and the focus of his bets are generally on the better class races throughout the jumps season.
How does he do it?
Well he watches all the decent racing and makes copious notes using the Proform Notes Importer and Reporter to organise his information.
In my opinion, these notes are like gold dust which is why I use them myself every week - and with great success…..
So here goes with what was my best Cheltenham Festival betting experience ever!
Day 1
Placepots
To start off let's get the place pots out of the way.
Every day, Andy and I discussed our selections for our Placepot perm and although we hit the cross bar for a decent return on Day 2 when the Nicholls trained All Yours was beaten a neck for fourth spot in the Fred Winter, we didn't pick up anything the rest of the week L
The Mullins Accumulator
Day 1 of course saw the Willie Mullins 4xfold accumulator frenzy from punters all over the country on Douvan, Un De Sceaux, Faugheen and Annie Power and we jumped on the band wagon along with the rest of the country with an acca on the four.
Now we all know what happened next but just in case you forgot, the first three all won with ease and Annie Power looked nailed on to land the 4 timer when well clear and falling at the last.
Acca betting slips were tossed in the air and the bookies gave out a sigh of relief.
But for us at least (and I am sure there are plenty of others out there who did the same). We still made a nice profit on the acca by using the exchanges to trade some of the profit that was rolling onto the last leg.

We laid Annie Power in running at a very low price and also in the place market and for good measure had a win bet on Glens Melody, that being Andy's idea of the likely danger to the fav.­­­
Well what can we say, on one hand we would have loved to have seen the Mullins acca landed as it would have been great publicity for racing and, on the other hand, we won more because she fell. This made day 1 a great start betting wise but there were some other winners and losers so let's run through the races.
Supreme
We had small win and place bets on Seedling and L'Ami Serge was a main player in more than a few of our each way multiples.
Arkle
We had backed Dunraven Storm each way ante post at fancy prices which came to nothing. On race day we had a bit more on Dunraven without the fav, win and place and also on Gods Own and Court Minstrel at 18/1 and 25/1 respectively without the favourite. The returns on the 18/1 'winner' were only enough to return the smallest of profits on the race
Solutions Hcp
The Druids Nephew won and he was in a multiple with Ned Stark in the same race and also in each way doubles with The Young Master and Southfield Theatre (2nd) in the RSA on day 2, so a small return on that bet.
That's was about it on day 1, but what a great start.
Day 2
The highlight was landing an ante-post bet on Aux Ptits Soins at 10/1 and 11.5 on the exchanges.
The Champion Chase and Bumper result also helped make day 2 brilliant.
Neptune
Windsor Park winning blew out a few small doubles and trebles which had included Nichols Canyon as a banker.
RSA
Don Poli beating Southfield Theatre into second cost us a significant return on the win part of the double with The Druids Nephew.
Coral Cup
I have already mentioned above this was a great race landing a sizeable bet on Aux Ptits Soins on the back of plenty of analysis mixed in with some solid information.
Champion Chase
To us the standout bet in what looked a weak renewal was a place bet and trade on Somersby, which is just what we did and in a near the off afterthought we also bet Somersby to be second in small forecasts with main players in the race, all at about 100/1 a piece which paid off handsomely. Andy has mentioned this tactic a lot in his notes with regards to soft finishers like Somersby. We were hoping that followers of his diary notes might have done the same as the forecast paid £120.11 and the exacta £167.80!!
Cross Country
Lost on two bets in this race including a win only bet on Any Currency.
Fred Winter
We had each way doubles on All Yours and Unanimite with Moon Racer in the Bumper, so our fate was known before the bumper with both being unplaced – therefore adding to our placepot pain!!!
Bumper
We had some very strong information on Moon Racer from two sources that have proved reliable in the past and placed a reasonable bet to trade out the stake in running which worked out very nicely indeed.
So Day 2 was brilliant with three decent wins boosting the profits from day 1.
Day 3
We won again on the third day with a superb ante-post bet, read on…
JLT
We played Pitt Zig as a banker in lots of each way multiples throughout the week so, along with L'Ami Serge on day one, this result was a particularly costly loser.
Ryanair
Uxizandre was a bitter pill to swallow having followed his progress all season with a view to his festival claims. We ended up backing him ante post in the wrong Festival race and had nothing on him in the one that mattered. Ouch!!!
Our money was down on Hidden Cyclone to trade (never did) and we played Johns Spirit and Ma Filleule in various each way multiples, so had place money only running on. At this stage day 3 looked to be a losing one, we needn't have worried though…
World Hurdle
We had two ante post bets going into this at decent prices. Zarkander at 12/1 and Cole Harden at 33/1.
We traded both in running and Cole Harden coming out on top was the best result for us.
We actually ran a 'diary notes service' last year to a select few and as part of the service they all received the 'Ante Post World Hurdle Preview' which Andy had prepared for Attheraces. I know quite a few of them took his advice and backed Cole Harden at 33/1.
Plate
We had Attagance ante post at big odds to decent stakes but it came to nothing.
Fluke Walwyn
We had quite a bit on The Package to trade at 11.5 and to place in the 1st five. We traded the stake and a little more but left the majority on the win side, which worked out nicely.
So all in all day 3 was a great success and added another big lump to the pot. At this stage we were well in front on the first 3 days bets from small stakes - so read on to see what day 4 brought…
Day 4
Triumph
Top Notch (2nd) and Hargam (3rd) both carried our money in each way multiples so only small returns from the place doubles with Ma Filleule.
Country Hurdle
Our money was down on Sempre Medici (6th) but once the horse had consented to start, Andy Gibson (the we I keep referring to) backed Wicklow Brave at fancy prices on the exchanges and so enjoyed a tidy win on that race.
Albert Bartlett
We backed Value At Risk (5th) each way to reasonable stakes, so lost on this one.
Gold Cup
We had Many Clouds and Holywell (4th) at big prices in multiples with plenty of money running onto the latter - bugger! Andy traded Coneygree in a very conservative manner to cover part of the stakes on the race so at least some compensation was gained.
Foxhunters
Paint The Clouds (3rd) was our bet and was in a few multiples too including a decent size each way double with Roi Des Francs in the next.
Martin Pipe
Roi Des Francs (3rd) was already in multiples and we also traded Shelford in the win market and backed him to finish in the first five for a small profit.
Grand Annual
The final race of the day was the highlight for us as we had a decent bet on Next Sensation at about 25/1. We traded out for a profit of about 10 points.
Summary
Overall on the week we made £8k from relatively small stakes
There were plenty of other multiple bets we had which were too numerous to mention in detail; however, place returns was the best we could manage despite enjoying plenty of winners throughout the week.
Using Andy's notes throughout the season led to some great ante post bets including Cole Harden at 33/1 which was my personal highlight of the entire week.
So there you have it, my Cheltenham experience using Andy's diary notes with Proform.