Mullins vs. Henderson vs. The Field
March 10th, 2015
The table below lists the results of trainers who have saddled three or more winners in cheltenham races during March for the years 2009 – 2014.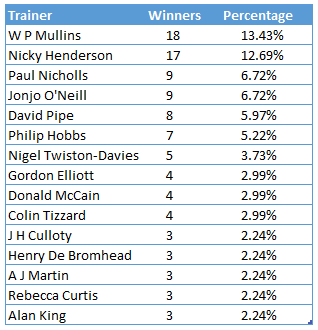 The dominance of MullIns and Nicky Henderson during this period is clear for all to see and because this list accounts for the majority of Cheltenham festival winners in the last 5 years you can use it as a handy reference when reviewing of today's racecards.
When the horse race statistics in the first table are broken down by race type it's obvious that both Mullins and Henderson are most effective in non-handicap races at the festival.
click on image to open in new window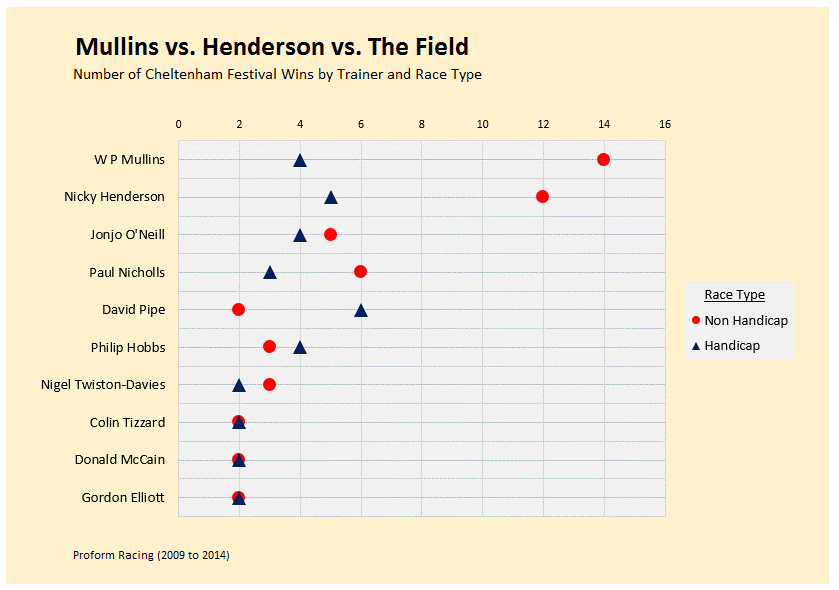 Using our horse racing software, you can easily break down search results into various race types and categories by selecting one of the options under the Race tab in the System Builder: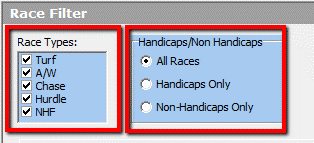 And display results by selecting "trainer" from the many options available under the Presentations tab in our racing software.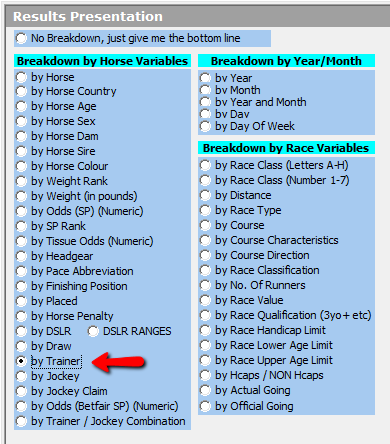 Do you want to know more?
Why not take a moment to view our training videos which can be found in our Learn More section on our web site